spans in a broad area and includes any illegal action with a negative, harming impact on the environment
water

air

earth

soil

climate

flora

fauna
water

air

earth

soil
climate

flora

fauna
IILLEGAL EMISSION OR DISCHARGE OF SUBSTANCES INTO AIR, WATER OR SOIL
ILLEGAL
TRADE IN
WILDLIFE
ILLEGAL TRADE IN OZONE-DEPLETING SUBSTANCES
ILLEGAL SHIPMENT OR DUMPING OF WASTE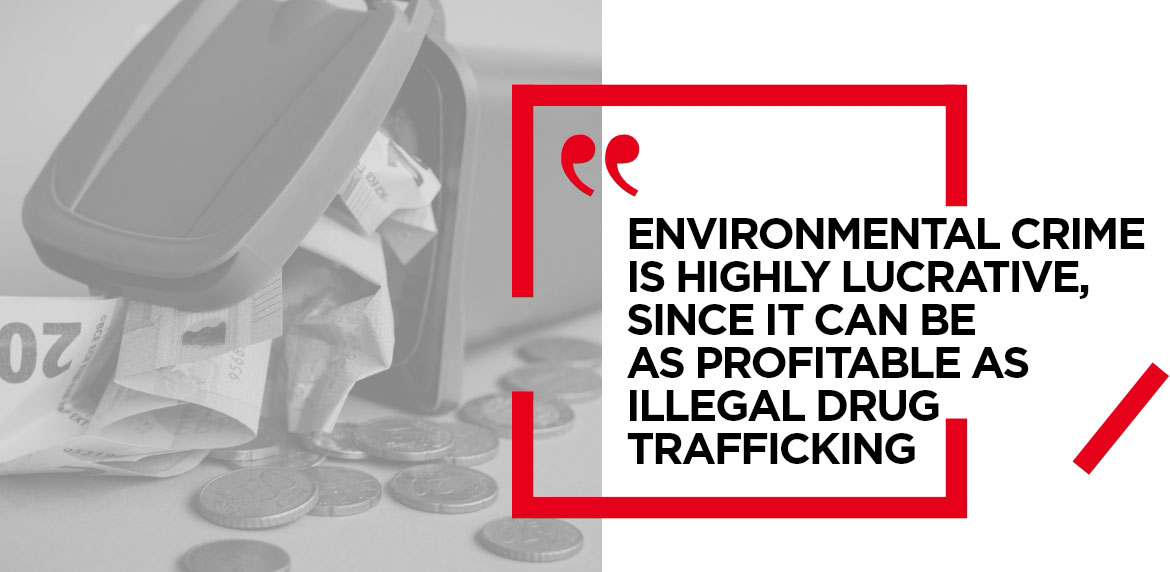 ENVIRONMENTAL
WASTE

CRIME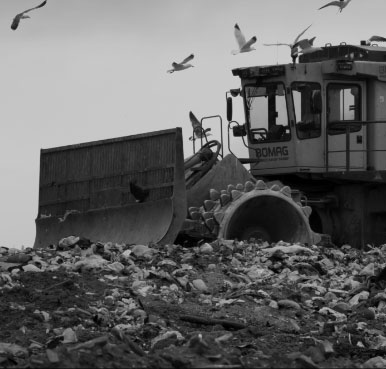 ENVIRONMENTAL WASTE CRIME
is one aspect of Environmental Crime that involves the illegal disposal, management and transport of waste.
If not handled properly, waste can cause serious pollution of the environment (air, land and water) and this can be extremely harmful to human and animal health.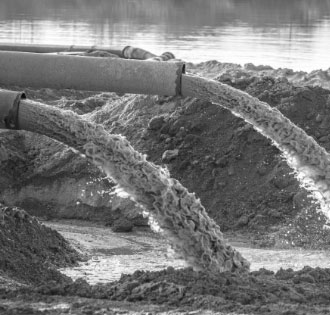 INDUSTRIAL AND HOUSEHOLD WASTE
is a very significant problem for modern societies.
Some wastes are stockpiled, others are burned or full or partially recycled.
All wastes, including the less hazardous ones, have a negative impact on the environment.
Every establishment or business that produces waste right across Greece has the responsibility to manage it properly & according to the law.
OPPORTUNITIES FOR ORGANIZED CRIMINALS IN THE WASTE SECTOR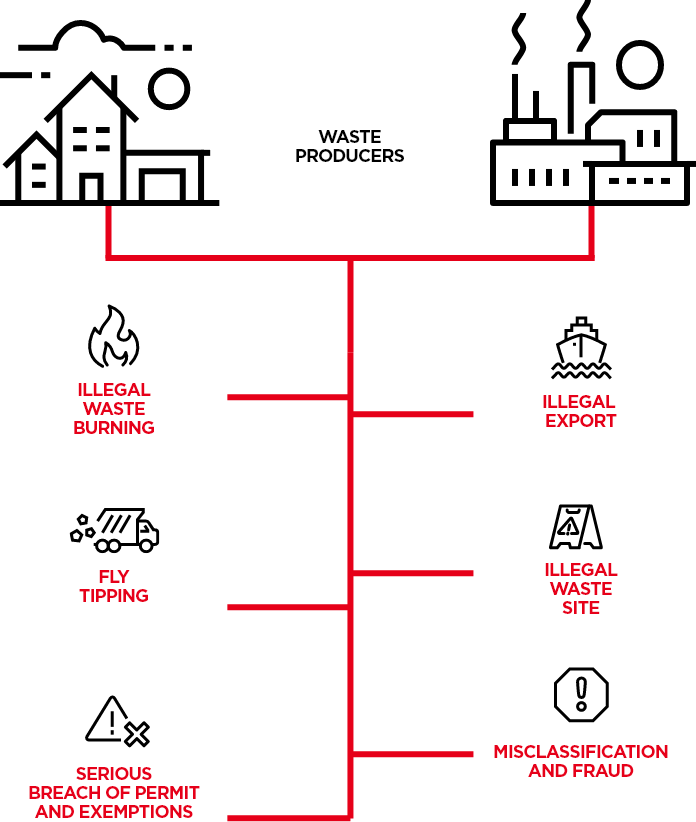 ENVIRONMENTAL WASTE CRIME IS NOT 'VICTIMLESS'
DAMAGES CAUSED ARE OFTEN PART OF AN ACCUMULATIVE PROCESS OR NOT IMMEDIATELY VISIBLE
Damage to Ecosystems and the Environment, pose the risk to trigger:
1
DISEASE
2
REDUCED
LIFE
EXPECTANCY
3
DEATH OF
HUMAN BEINGS
AND ANIMALS
4
ENVIRONMENTAL
DISASTERS
5
IRREVERSIBLE
CLIMATE
CHANGE
6
CONTAMINATION
OF THE FOOD
CHAIN
ENVIRONMENTAL WASTE CRIME IS NOT 'VICTIMLESS'
DAMAGES CAUSED ARE OFTEN PART OF AN ACCUMULATIVE PROCESS OR NOT IMMEDIATELY VISIBLE
Damage to Ecosystems and the Environment, pose the risk to trigger:
1
DISEASE
2
REDUCED
LIFE
EXPECTANCY
3
DEATH OF
HUMAN BEINGS
AND ANIMALS
4
ENVIRONMENTAL
DISASTERS
5
IRREVERSIBLE
CLIMATE
CHANGE
6
CONTAMINATION
OF THE FOOD
CHAIN
LIFE PROWhIBIT
aims to prevent, detect and disrupt Environmental Waste Crime
MAIN EXPECTED OUTCOMES
Development and implementation of a National Strategy for tackling Environmental Waste Crime in Greece
Development and deployment of an Integrated Digital Platform for Environmental Waste Crime cases handling
Launch of intelligent waste inspections
Establish guidelines and provide policy makers with recommendations, for preventing and combating Environmental Waste Crime at EU level